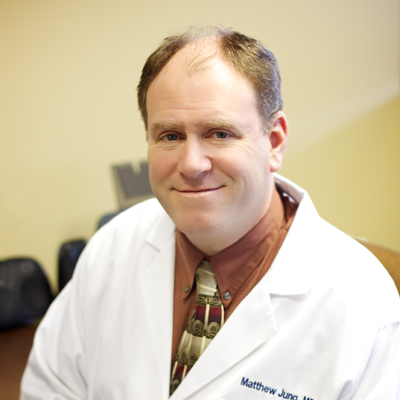 Dr. Matthew Jung is a native of St. Louis, Missouri who joined Surgical Care Associates in 1998. He completed his vascular and endovascular surgery training at the St. Louis University Medical School. Dr. Jung is board certified in Vascular Surgery by the American Board of Surgery.
Dr. Jung's surgical interests include operations for the prevention and treatment of stroke, venous disease, peripheral vascular disease for occlusive disease and aneurysm, abdominal aortic aneurysm and endovascular procedures for arterial occlusive disease and abdominal aortic aneurysm stent-graft repair.
Dr. Jung's practice is primarily at Baptist Health Louisville. He has office hours at the Surgical Care Associates office at 4003 Kresge Way, Suite 300 in Louisville, KY and at Ultimate Vein Care. He participates with many of the major insurance carriers including Medicare.