Dr. Vinyard joined Surgical Care Associates in August of 2021. She is a native of Alabama. She completed Medical School at the University of Alabama Birmingham in 2014 and went on to complete her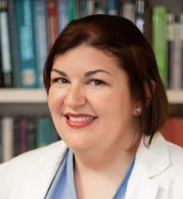 internship and residency at the University of Mississippi in 2019. She completed her vascular fellowship at the Baylor University Medical Center. She is Board Certified in General Surgery and Vascular Surgery and is a Registered Physician in Vascular Interpretation.
Dr. Vinyard surgical interests include endovascular procedures including angioplasty and stent for the treatment of lower extremity occlusive disease and abdominal aortic aneurysm, surgery for the prevention and treatment of stroke, procedures for the treatment of peripheral artery occlusive disease and aneurysms, abdominal aortic aneurysms, venous disease, dialysis access, and wound care.
She has office hours at the Surgical Care Associates office at 4003 Kresge Way, Suite 300 in Louisville Kentucky and at 1919 State Street, Suite 200, New Albany, Indiana. She participates with most medical insurance carriers including Medicare.