(Louisville, KY) – We live the in the cradle of college basketball and from Selection Sunday to April 6 (National Championship), March Madness consumes most of America. Arm chair hoopsters stare at their flat screens with tournament brackets in hand.
"Instead of simply cheering, try some fancy footwork," said Bradley Thomas, M.D., a member of the Society for Vascular Surgery. "Participate in March Madness by shooting a few hoops."
For a 150-lb. person, 30 minutes of basketball can burn off:
• 153 calories shooting hoops solo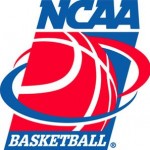 • 204 calories during an informal game
• 272 calories during a five-on-five game of basketball*
Source: www.livestrong.com
"Your vascular system will have a great work out," said Dr. Thomas. "Vigorous exercise such as basketball pumps your blood and lowers your blood pressure. This helps to keep your weight down. These are all positive health benefits."
For the slam-dunk of vascular health:
• participate in 30 minutes of exercise daily. This may reduce the risk of stroke, the fourth leading cause of death in America according to the United States Center for Disease Control and Prevention's 2010 National Vital Statistics Report. In 2010, 137,000 Americans died of stroke.
• eat healthy
• don't smoke
• maintain a healthy body weight
The lack of regular physical activity results in 250,000 deaths annually according to a 2003 report in the medical journal, Circulation. Least physically fit persons have a mortality risk 4.5 times higher than physically fit persons.
Non-invasive vascular disease screening tests and medications are available. For vascular health information, visit: VascularWeb.org and www.surgicalcare.com